Budget Propane is dedicated to providing first class service and referrals to all Contractors.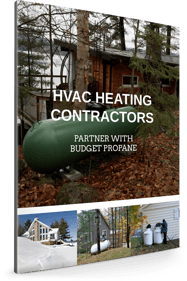 As a propane supplier and retailer, we offer bulk supply of propane at consistently competitive rates year after year. Should your client need a water heater, we do offer lease-to-own units but Budget Propane is not in the HVAC business. We are not a competitor to your business, but rather a referral partner to help you service your customers.
Learn more today and download the HVAC Heating Contractors brochure!